Chuck Marunde is pleased to announce the sale of another gorgeous Port Angeles water view home. This home has a panoramic water view from a high bluff overlooking Freshwater Bay. Unfortunately, a photo cannot really capture the stunning Port Angeles water view.
Port Angeles Water View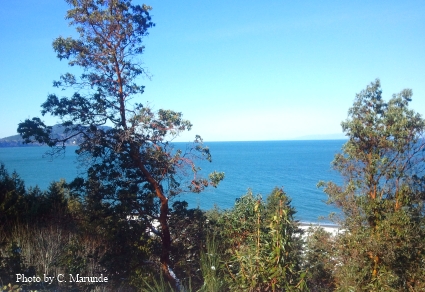 This Port Angeles water view home is 2,000 square feet, 3 bedrooms, 2 baths with hard wood floors and an excellent floor plan, taking advantage of the water view from almost every room in the house. This kind of water view is really hard to find anywhere along the Olympic Peninsula, so my clients are very happy to have found their retirement home. The home sits high above the water but within walking distance to the beach. With over one acre, this is a special property. What was the selling price? Acting as a Buyer's Agent, I am pleased to say that we were able to negotiate a rare price for a home like this.   Would you believe $370,000? I know. That is an extraordinary price.
Port Angeles Water View Home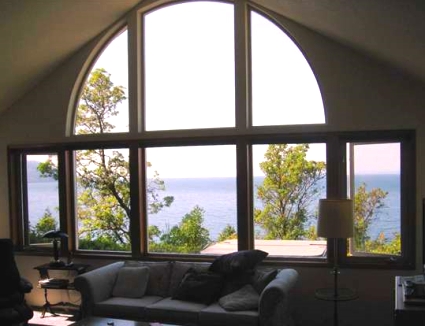 The water views fantastic from the windows facing the water, but the site plan, architecture, and windows could not have been designed better. You can see the hot tub on the deck through this window. My clients talked about how wonderful it will be to sit in the hot tub with a glass of wine looking at the lights of Victoria, B.C. across the Strait.
Port Angeles Water View Home
This home is west of Port Angeles, less than a 15 minute drive. This Port Angeles water view is one of the best on the Olympic Peninsula.